All-Church Potluck & Fall Festival
Make plans now to attend the All-Church Potluck & Fall Festival on September 14 from 5 – 7 PM in the undercroft.
Parishioners with last names A – M should bring an appetizer to share. Those with last names N-Z, bring a side dish.
Main dishes, milk, and coffee will be provided.
In addition to everyone's wonderful potluck contributions, we'll have an Ice Cream Sundae Buffet for dessert!
CEC Commissions will have a wide variety of ice cream toppings at their information tables.
Stopping at multiple tables sounds like fun.
It's a night not to be missed — YUM!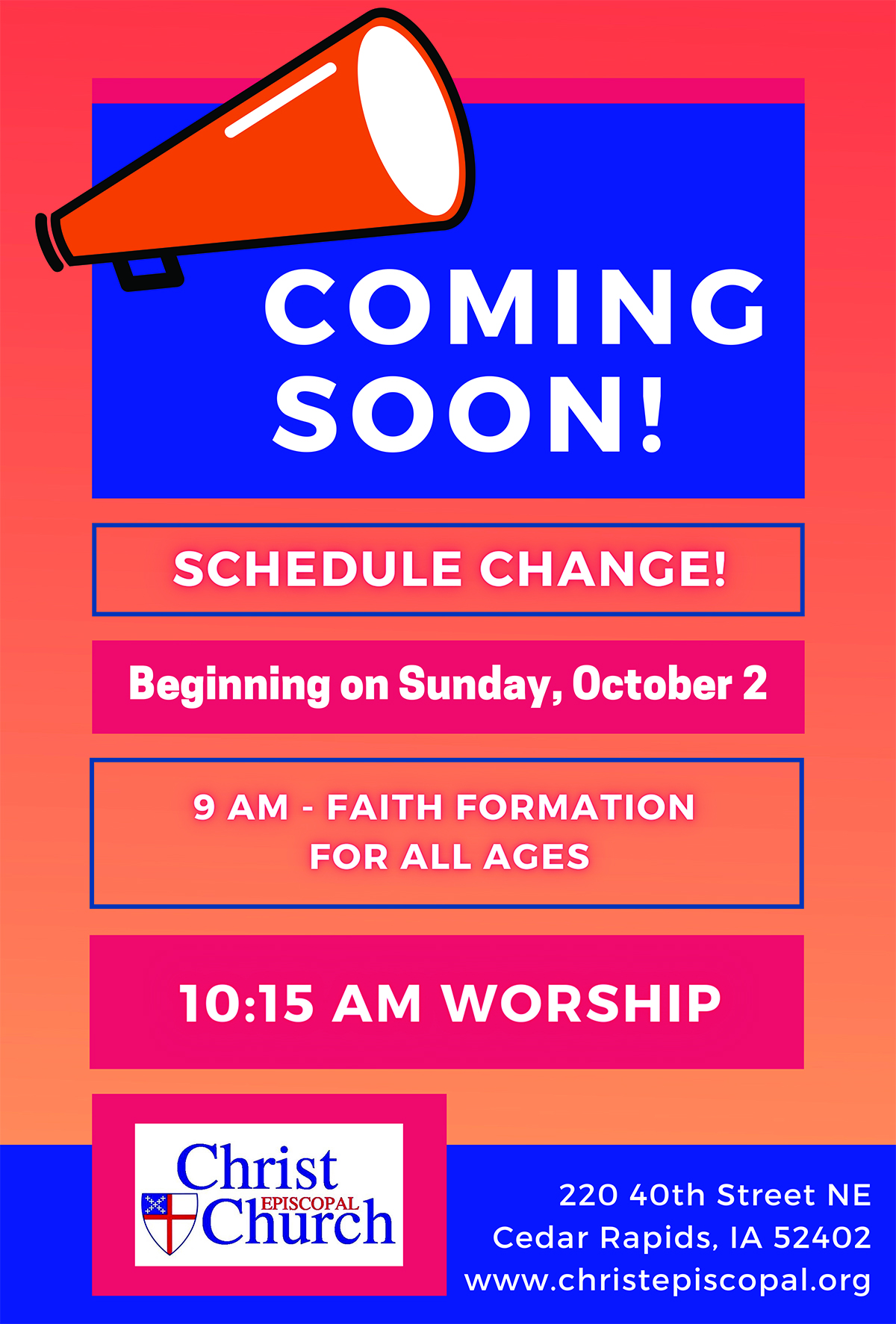 Sunday Schedule Change Coming